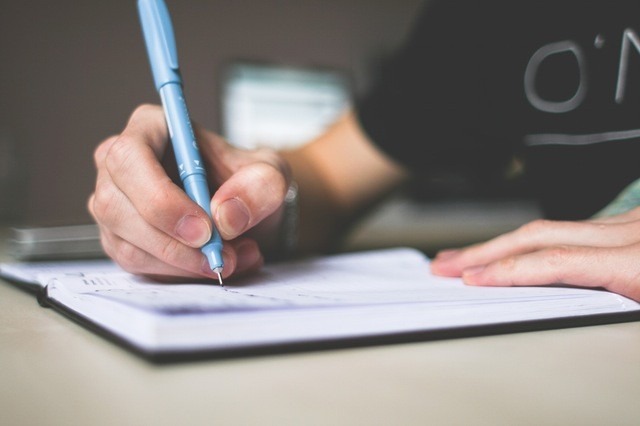 Do you feel that your writing is mediocre? You don't want to write because you feel your work is going to be rejected? Do you fear of being irrelevant to the readers? The battery of fears doesn't seem to die, does it? Hold on! Give yourself a little breather and sit back. We have it here for you, the right stuff to chip away your fears and be a crowned writer.
This is not to bring jitters to you, but yes writing is not an easy picking. Having said that it's not like a Mount Everest trek either, with a medley of hard work and right knowledge it is pretty much attainable.
Here we have quick fixes to the 4 most prominent fears and doubts about content writing. Come, let us rifle through!
Fear of Rejection
'I don't know how to start writing'; 'My English is not that good'; 'what if nobody reads my article?' and the bulletin of fears clogs even more. As much as these fears are viable, they are equally dubious and superficial. Break down your article into segments; analyze which part of it you feel is not relevant and work on it. Eliminate the negativity in you and trust us, there is nothing right or wrong in the writing process. The more you write, the more you will learn and evolve putting off this fear of rejection.
Fear of Getting Lost in the Words
Yes, language is important, in fact, the most important thing when it comes to scripting any piece of article. Being an amateur writer, the fear of getting lost in the words would come naturally to you. But that's ok; it is not really that big a hurdle which cannot be conquered. Your writing needs to be profuse with the right set of words. ALARM! This doesn't mean you cramp it with lengthy uncommon words. No one is going to sit with a dictionary while reading. Keep it simple, yet effective!
Fear of Being Directionless
If dealing with the word jumble was not enough, the fear of making sense even with a perfect tonality is crucial enough to put your morale down. But wait, is this big enough reason that you would give up your dream of writing? Of course not! Try getting unanimity in your words and the topic on which you are writing. Write in a structured format introduction-body-conclusion. When you start writing in an organized format, you are certain to give an explicit direction for your writing.
Fear of Not Having the Connect
What if the audience is not attracted to your article? What if people lose their interest mid-way? How will my work get a better viewership? And your anxiety shoots up! Having a connection with readers is undoubtedly the most crucial milestone of content writing. To establish this connectivity, you need to understand your target segment. You must form your article structure, single out the words to be used and set a direction to the idea/thought you are trying to communicate in accordance with the people for whom you are writing. Get in their shoes and your ice-breaker would be bang on!
We hope, by now, you must be done away with most of your fears pertaining to writing. It is not essential but you can always look up for a content writing course to explore the types and structures of varied writing styles. Get past your fears and give your stylograph some inking!