The era of digitalisation is here. We are surrounded by devices and electronics, internet and technology. There has been a paradigm shift in the business and commercial world because of this technological transformation. Businesses today are spending more than ever in order to make their online presence enhanced, and the internet users have responded to these efforts.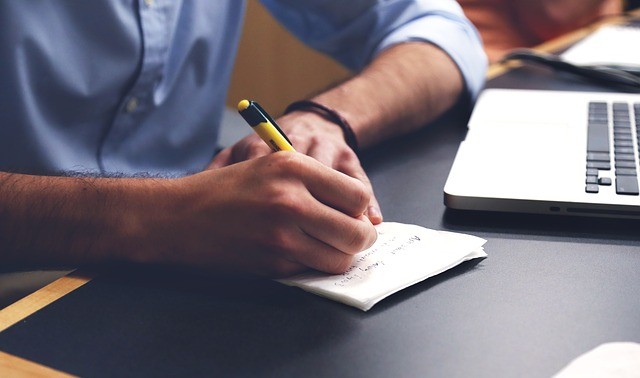 The digital marketing industry, thus, has blossomed, and this is just the start! It has opened a plethora of opportunities and options in the job market. Digital marketing training institutes have opened up at a thunderous rate, and taking up digital courses has become almost a fashion trend amongst students.
Are you looking to sign up for a digital marketing course too? Here is a list of things you should know and consider before it taking up.
Passion – No matter how much clichéd it sounds, the passion factor still is the most important one in determining the right career path. Learn about your interests, soft skills, and aptitudes, and make sure you're motivated enough to move ahead in the field that interests you. Within the digital marketing arena too, there are different channels, learn about which channel you would want to specialise in.
Review and recommendation – Check if you can find any contacts from the previous batches of the training institute, or check both user and critic reviews online. Also, look for the number of recommendations the institute has got for particular courses. Nothing beats the quality of information that you can receive via word of mouth.
Institute expertise – It is absolutely vital to know the institute that you're going to be studying at, in and out. The number of years it has been in the industry, the variety of courses they offer, the faculty that they're associated with, etc. A smart way could be to check the online presence of the institute itself. A lot of digital marketing courses are also taught online, so it is also advisable to check whether the courses are classroom based or online.
Practicals v/s theory – Digital marketing training is much more than what the books or course lectures teach you. It is more practical in nature, getting a hands-on experience on various concepts of SEO, SEM, PPC Check whether your course includes practical sessions, as it is as important as coursework if not more.
Digital Industry Knowledge – While learning about the elements of digital marketing, you will come across a lot of data that is available in the wide world of web. Digital marketing, after all, is not just art; and you need to be aware of the kind of data exposure you'll get when you make the choice of the course.
Placements post training – The huge gap between the demand and supply of skilled professionals in this field means that you can straightaway enter the work field post training. Check if your institute provides placement offers, or is associated with digital marketing agencies that can hire you after your certification course.
Ultimately, the course that you take up has to be one that opens up a door of opportunity for you. You should be able to acquire the set of skills that the industry demands. Choose smartly, and learn the concepts in a way that suits your style. Once you acquire the hard skills, there is no limit to which one can explore and dominate in this industry!